Esra is a Norwegian freelance illustrator based in Oslo. She has been drawing since she was little, and has formal training from The Einar Granum School of Art, and a BA in Visual Communication from The Academy of The Arts in Oslo, Norway.
Inspired by seemingly small unimportant everyday situations, and snapshot photography with their impulsiveness, bad cropping and weird angles, architecture, people around her, nature, music, the fashion industry and pop-culture in general.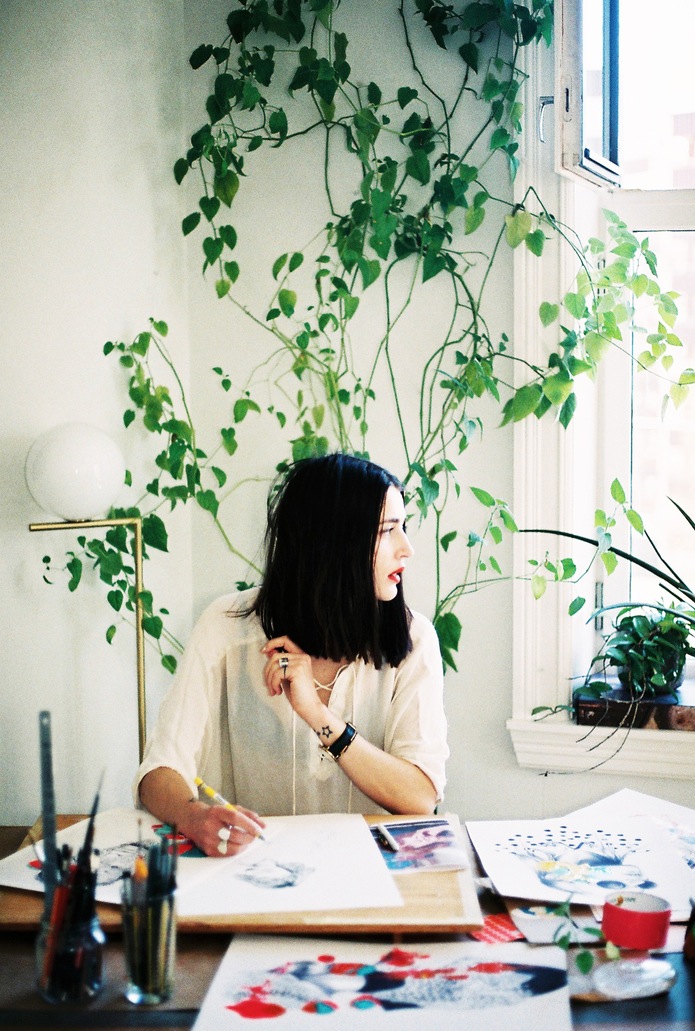 Selected clients include:
VOGUE, Stella McCartney, BVLGARI, Burberry, Elie Saab, Viktor&Rolf, Zalando, Farfetch, Nylon magazine, Urban Outfitters, Estée Lauder, VICE, LEVI'S, NIKE, Wallpaper*, Costume, GQ, Volkswagen, Miss Selfridge, and RUSSH to name a few.
Exhibitions:
Fargeblyanten - group exhibition - Grafill Oslo Norway 2020
Ennui - solo exhibition - Oslo, Norway 2017
ByOne - solo exhibition - Oslo, Norway 2015 
ELEMENT EDEN exhibition - Costa Mesa, USA 2013 
PLTA 012 - Plataforma Gallery - São Paulo, Brazil 2013 
ÔÔ - Was it all a dream? - London Design Festival - London, 2010
Pick Me Up - Somerset House - London 2010
Congratulations/A Dolls House/BMG collab - Freudian Kicks - Oslo, 2010
DIY/A Dolls House collab - Little Miss T - Oslo, 2010
Snapshots - Little Miss T - Oslo, 2008
I am available for commissions, so feel free to drop me a line with any request, I would love to hear from you!
CONTACT:
Ida Lund Bjørnsen
ph: +47 920 26 158